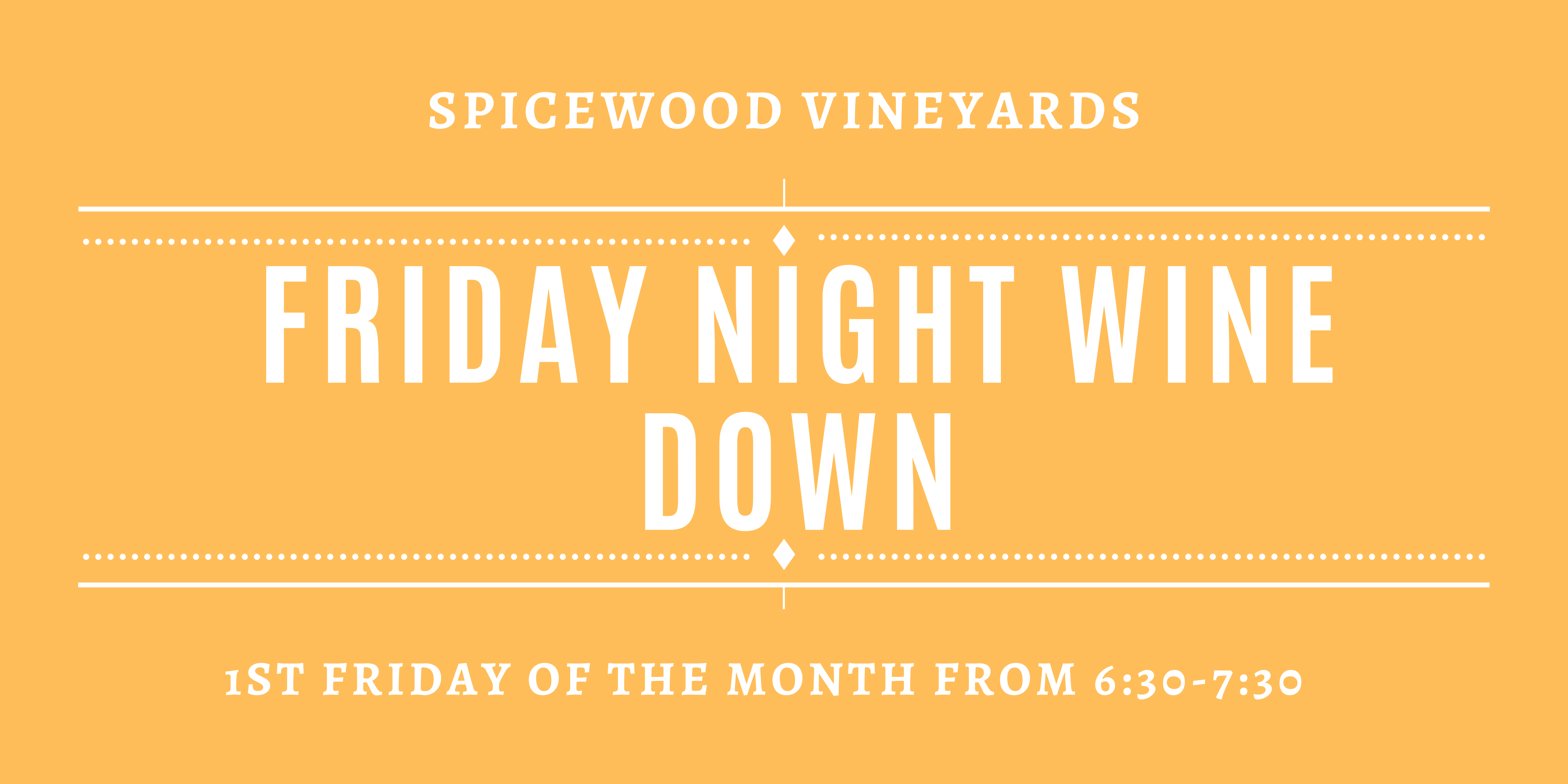 Every first Friday of the month, Spicewood Vineyards owner, Ron Yates, invites a musician to join him at the vineyard for a night of songs, wine tastings, and some untold stories from the vines. The evening begins with a few songs from our special guest that week, and then, they join Ron to taste through three different wines. Ron and his guest will talk about tasting notes and winemaking, along with music and songwriting. Just two people, talking about what they are passionate about, and hopefully entertaining while doing it! After the tasting and chat, our guest musician goes back to play a few more songs to finish the evening.
We hope to turn you onto some good music and some great wine. The Friday Night Wine Downs are meant for people all over the wine spectrum to join - you don't have to know much, just what you like.
For those who would like to taste along with us, the three packs of wine will be available to purchase online or at the vineyard. The online event itself is free. Streaming our live event can be done through our Facebook Page or by subscribing to our YouTube Channel.
These times are strange, and we really miss having you all around. This is just a small way for us to find a fun and entertaining way to connect with all of our beloved wine club members and friends of the vineyard. We hope to see you soon, and help you wine down your weeks!