Texas Fine Wine Retrospective & Perspective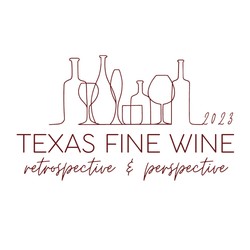 Bending Branch Winery, Duchman Family Winery, Pedernales Cellars and Spicewood Vineyards will each share a library wine, current release and barrel sample of one of their iconic wines.
Winemakers will discuss the evolution of their wines and the Texas wine industry - from the past to today to the future. Charcuterie boxes will be provided to snack on while we taste through these 12 different wines.
Bending Branch Winery
2012, 2019 and 2020 Cabernet Sauvignon, Newsom Vineyards

Duchman Family Winery
2016, 2017 and 2018 Aglianico, Oswald Vineyard

Pedernales Cellars
2018 and 2019 Tempranillo Reserve and 2020 Gran Reserva Tempranillo

Spicewood Vineyards
2012 and 2019 Estate Tempranillo and 2021 Ron Yates Estate Tempranillo
Product Reviews